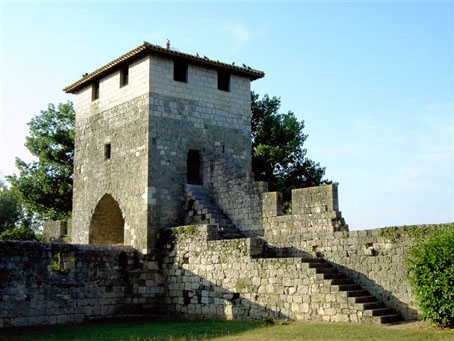 An area rich in architectural heritage with its fortified towns, castles, bridges and dovecotes. Homeland of Henry IV, a region full of history and legends.
An area to be explored boating on the Baïse, walking, horse-riding or cycling along the hiking trails, or even looking down from a microlight.
An area where sports are at one with leisure activities in its tennis courts, golf courses, canoes, horse-riding activities, tree-climbing park and not forgetting the nearby spas.
An area of gastronomy rich in vineyards, orchards, and goose and duck farms.
An area with up to 2,000 annual events, including Vianne's famous Friday evening markets during the summer months.
An area in Gascony with its generous inhabitants, a land of plenty with its sunny climate, an area that is just waiting for you!
Bordering the Albret region is the Landes forest and the French department of the Gers whose charms are renowned.
Comprehensive documentation on the sites to be visited, walks, activities and restaurants, amongst other things, is available in the gîte, together with regional guides and detailed maps. And should you so wish, it will be our pleasure to advise you on your choice of outing in accordance with your interests, the age of your children, etc.
To be seen: Vianne, Nérac, Barbaste, le Temple-sur-Lot, Pujols, Casteljaloux, le Canal du Midi, ...